What kind of restaurant takes guests out to the garden and into the kitchens? Saffire Freycinet at Coles Bay. Host to top names from around the world. The bar is stratospherically high in a place like this, and young Nikki Hiscock was just the chef to step up. 
It's always such a pleasure to meet dynamic, enthusiastic young chefs in the hospitality industry. There because they love cooking, food, and all the challenges that work brings. And at Saffire it would seem, where the A-listers get to chill out in down-bay Tasmania, there are challenges and wins a-plenty.
Where did energetic Nikki begin her food journey? Not in the usual urban, café culture cities of Australia. She lived her young life in the idyllic setting of King Island. Where the clean air, pure pastures and countryside produce some of the world's best meat and dairy.
Nikki feels like she's always been behind the pass. Whether it was catering for small community gatherings on her beloved island, or as a young apprentice at the Irish Pub in Devonport. And she loved her training through Industry Link, where everything was structured, and she used to travel to Deloraine for her small group sessions.
Interestingly, at the Irish Pub, it was an all-female kitchen. (I seem to remember that being the case), and when she got to the question: "Am I going to know everything here?" and the obvious answer was, "No", she packed her bags, and moved straight to the big top. Saffire.
It was diving deep, and in the two weeks' trial, she even got to send out dishes. If you're not acquainted with the culture of kitchens, that's a huge compliment to anyone just starting out. That's trust, and belief. That was 11 months ago, when she was appointed Commis Chef, and she's already moved up to Demi.
At Saffire, the immersion in the whole cheffing and food ethos is immense. At the level that's expected from the guests, everything is at the top end. The chefs butcher squab, partridge, superb Wagyu beef; cook with the bounty of local fresh fish; they walk to the beach and pick samphire, sea lettuce, sea parsley. In the great tradition of Noma and René Redzepi, they forage.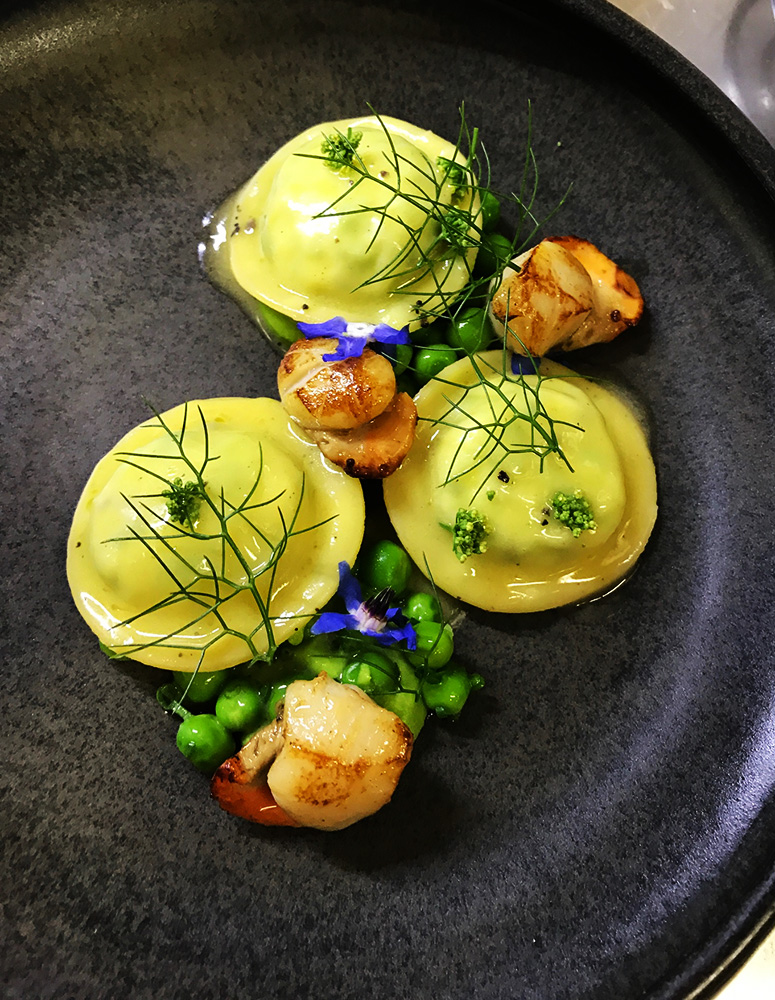 They're kept on their toes as well. Innovation is encouraged, and Nikki has to come up with a different bar snack, appetizer or canapé that has to make it as far as the guests. In other words, be a new and delicious flavour. The pressure is on.
Nikki loves that. Having won competitions, she thrives on a challenge, working against the clock, and pushing herself. For the moment, she's happy, getting to take out food to the guests, and being flexible enough to work different stations when she's asked.
The head chef, Todd Adams, runs an inclusive kitchen, which has slowly morphed, in Nikki's time, to being pretty much 50/50 in the gender balance, after starting out male dominated. It's a good thing. And with their new outlet at MACq 01 just a short month away, life is stepping up for the whole brigade.
While Nikki hasn't got an 'end of tunnel dream', she's got a few things on her list: the world, ski resorts, and Antarctica. And working at resorts around Australia might just be in there too.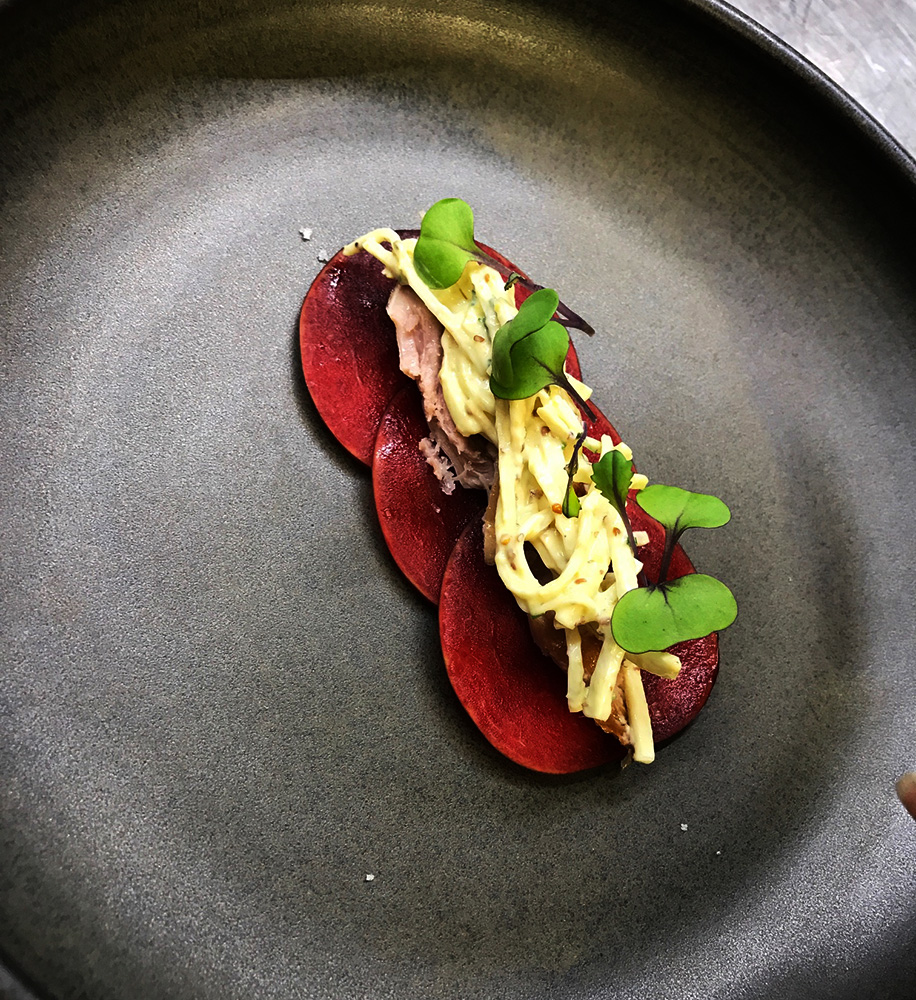 Her advice for a young would be chef?  "It's a tough, challenging job. But very rewarding. If the passion is there, and you're up for it, then go for it. You won't regret it." And in her spare time, Nikki loves paddle boarding and shooting clay targets – just the thing for a country girl to let down her hair.
Nikki's original dishes pictured above are: 
Pea, ricotta and truffle ravioli, Local scallops. (Entree) 
Pickled plum, smoked quail, celeriac remoulade.(appetiser) 
It really is a privilege to meet the future of our industry, as well as the present, and the past. It gives me hope that there's good things happening, and we're in decidedly good hands. Good luck, Nikki, may you cook for captains and queens, and enjoy every delicious moment. 
Chrissie 🙂