AJ Dalton is one of those canny cooks who measures by how it looks, and tastes when she's pretty sure it's right. And it usually is.
Cheese soufflé? No problem.
They don't taste gluten free. Simple. So here's her go to recipe when she feels like something light and spectacular for lunch or dinner.
Cheese Soufflé
Serves 4
Ingredients:
6-8 large eggs, separated
100 grams plain gluten-free flour
100 grams salted butter
cracked pepper
Milk
Lemon thyme
approximately 150 grams of cheese – mix it up with some blue, some mature, whatever you have left over in the fridge. AJ likes to use 3 different cheeses to ramp up the taste. "We need a cheese soufflé with personality."
Method:
Melt the butter in a heavy saucepan, add the flour, stir well to mix with a wooden spoon, add milk until you have a nice thick roux, stirring well as you go. It should coat the spoon well. Add the three cheeses either grated or cut small, and stir until well melted. Take off heat and allow to cool.
The cooling process is important so it doesn't cook the eggs when you add them. Add the egg yolks and stir in well. Add a few leaves of lemon thyme and some fresh cracked pepper.
Beat the egg whites in a clean bowl until soft almost stiff peaks form, then add a little of the roux with the whites, mix gently, then add the whites to the roux and mix gently.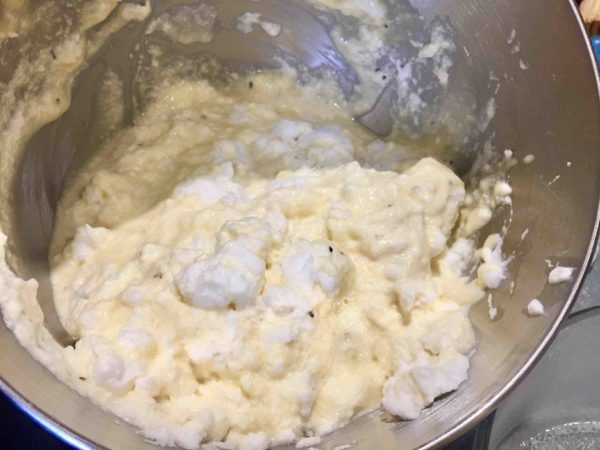 Pour into a soufflé mould which has been buttered, with a foil collar if you wish, and place in a hot, 180 degree oven for 40 minutes or so until risen and brown on top.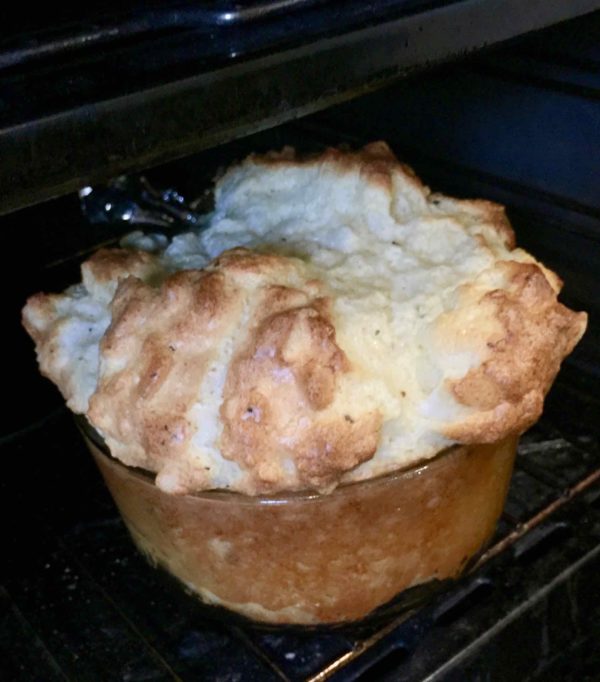 Note: You can tell by the photos that you don't want to overmix the whites with the roux – roughly done is fine, and amazingly, it comes out smooth and uniform in the end. And AJ doesn't ever bother with a collar – hers just rises like a champion and holds. Magic!
Serve with a fresh green salad.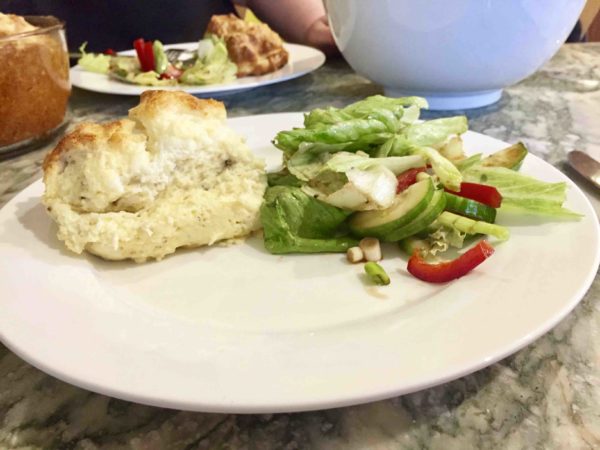 A gluten free classic for those who need it.
Do you have a favourite recipe you'd like to share? Please do!
Chrissie 🙂