We bring you the sizzle, and sometimes the sausage.
Just The Sizzle began as a passion project for chef and restaurateur – Christine Matheson. 
Now, it's evolved into a comprehensive look at the business of hospitality and beyond.
We've done the hard work, so you don't have to: deep dive into the hundreds of interviews and stories we've brought to you over the years.
Explore and enjoy the incredible and at times, unbelievable – but all too true stories that we've gathered and brought to you. Our generous chefs and business owners happily share their insights and lessons so you can tap into the most fantastic resource that's here.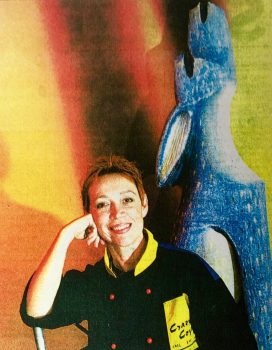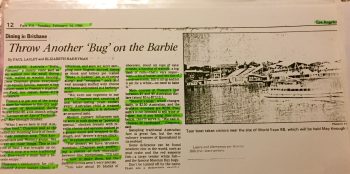 "I've been writing for a long time now – as a journalist, a story recorder for families, and interviewing so many wonderful people from business, and the hospitality industry.
My restaurant background? There's so many pics of the press and media coverage that I enjoyed over my 25 years in the business. But now, I'm more than happy to tell the chef stories of the big and small players in the business and beyond.
We're launching soon a publishing industry disrupter – Remember Press – so anyone can write, publish and share their books easily and cheaply. Without the hassle of the usual route of arrogant big publishers, or the huge expense of the publishing industry which looks cheap at first, but then? Woah! 
Yes, we've added a paywall, and we're not sorry – we just couldn't keep existing and bringing you the massive work we deliver, for free. So, we did the next best thing? The absolute minimum we could ask, a tiny $10 a month for you to get it all. If that's too much to ask, so be it. If not, we thank you, for supporting a body of work the industry needs, and the general public loves." 
Thank you. CMG