Kitana Mansell is already running a big business and is an award winner, at 22. She's on a mission, and it's part of an ambitious plan to respect the Aboriginal people and their food industry – to spread the knowledge far and wide.
I have no doubt that Kitana will achieve anything she sets out to. As a recent guest on one of her Kipli Food Tours, I was delighted to learn, to try, to explore some wild and exciting new foods. And the secret to great abalone? Read on…
In her words:
"My cousin Tim Sculthorpe started the business in around 2018, and he was looking at focusing on food stalls and market stalls. He started the business Palawa Kipli around that time and did the Salamanca Markets, Franko Eats (the wonderful Franklin Square market held in summer in Hobart) and the Dark Mofo Feast.
"That went on for about two years, but with a new family in Sydney, he ended up selling the Tasmanian Aboriginal food business, Palawa Kipli, end of 2019. I'd worked part time for Tim and was also completing my Certificate Three in Business as an Aboriginal business trainee at Macquarie Point Development and doing my day-to-day tasks as a receptionist throughout that traineeship for two years. I'd start work at 9 o'clock and finish at five. Then I'd walk down the street and from 05:00 to 11:00 p.m. I worked for Palawa Kipli as a second job and started getting my experience about Tasmanian aboriginal food. I wanted to share that knowledge with the rest of Lutruwita/Tasmania, celebrating our food culture and telling our history through what we are serving to the rest of the wider community.
"So after I completed my Cert Three in Business, the Tasmanian Aboriginal Centre offered me a full time job to be the face of Palawa Kipli as my bush food knowledge had grown further with the edible precinct that was established at Macquarie point. Kitana was there from the very start of this Hobart's first native edible garden – I'd already had experience working with palawa kipli, native plants, and with my Cert Three in business I qualified. So at the age of 19, I started being the face of Palawa Kipli, doing statewide catering all over the state. It's broad and deep, supplying different festivals, conferences, just absolutely anyone who was interested in Tasmanian Aboriginal catering. Even though the COVID years were not easy, after 2020, we had catered up to 200 events and then we started looking at more of the tourism space. So from 2021 to 2022, we launched our first Kipli Tucker tour, which is a bush Tucker tour here at Piyura Kitna, this is where we have our commercial kitchen as well.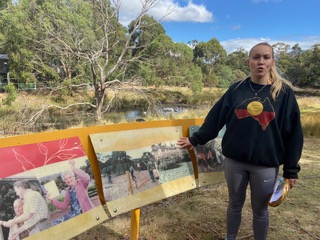 "During my traineeship at Macquarie Point, in my eyes I had an amazing mentor called Angus Stewart during my time at Macquarie Point, and he taught me all about native edible plants. So that was where my passion and my knowledge came from, in terms of Tasmanian Aboriginal food plants and how to incorporate native plants into our catering. Angus is an author of many books, and his books are on native plants and gardening. He was also a producer of Gardening Australia. He's always loved native plants since he was in the industry of being a horticulturalist.
"A bit of history here: Because of invasion, we had lost a lot of our cultural knowledge around bush foods, so it was a process to find people in touch with the (Tasmanian Aboriginal language) palawa kani names for the native plants, what things plants were traditional used for, and identifying plants in the wild, and then teaching my community more about what I've been learning through my traineeship.
"I started running our bush tucker tours to spread the knowledge. Here they go for 1 hour on Aboriginal owned land once again, which was returned back to our community in 1995. And it does have quite a deep, dark history here on the property. This was actually the site of the first ever massacre of Aboriginal people in Lutruwita/Tasmania. It was 1804 and to get this land handed back to the Aboriginal community was a huge success in the 90s. After fighting for over 200 years to try and get our land back after it was stolen from us, Lutruwita/Tasmania went from 100% Aboriginal owned land, however now we own less than 1%. We're still fighting every single day to get more land returned through a treaty that was promised to us a very long time ago. I think Palawa Kipli has really showcased Lutruwita/Tasmania culture through food and what we can do as Aboriginal people to share our culture in a unique way and share our true history of our people's culture when land is returned back to the true owners of this state.
"And now this year, in 2023, we have also launched our first cultural dining experience, which is a six course meal down at the pyramids, where we have our little pop up restaurant, and we serve all of our traditional foods and then take them on that Kipli Tucker tour afterwards. The cultural dining experience is high end style. So it's oysters, abalone, wallaby, mutton bird and scallops with kunzea butter, native dessert and then some leatherwood honey.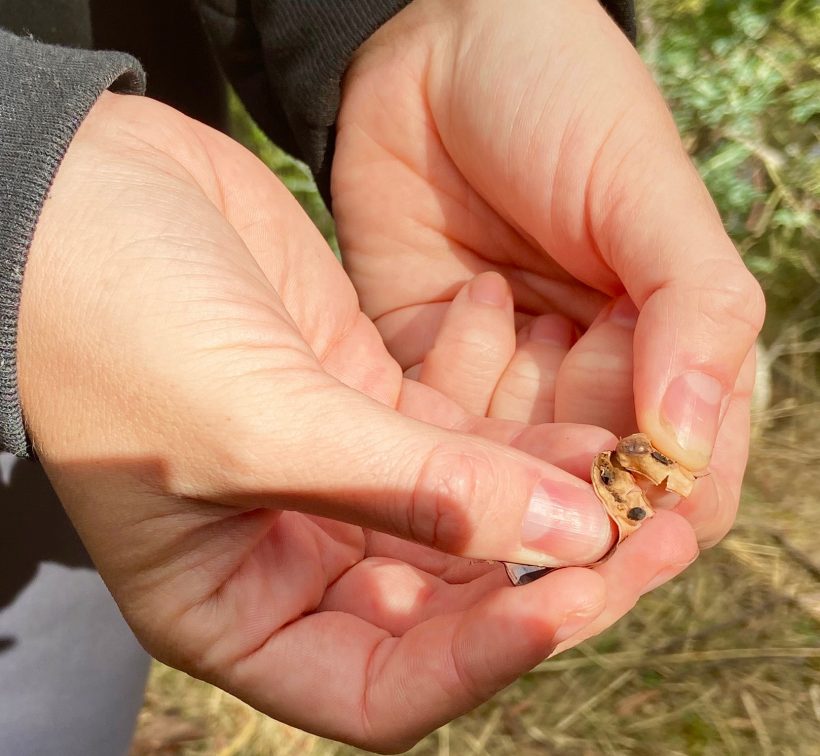 "I need to say that I'm not a qualified chef, but I used to love watching my granddad cook mutton bird and abalone on the barbecue. To follow my passion, I went to Bali last year, doing master classes in Balinese cuisine. And when they were cooking, I noticed they were always using a wok. For abalone, which can be tough as old boots if it's not handled right, I marinate it the day before – or in the morning. Just depends on supply. But we usually put paper-thin slices in a container with some fresh garlic, lemon juice and pepperberry. And that pepperberry gives it that really nice, hot flavor. And then the lemon tenderizes because of it's acid. So we cook it up on the pan as hot as we can get the wok, and then I just quickly move it around really fast, and I do a taste test just to make sure. And I've nailed it every time.
"The business started off with the catering, statewide, then Kipli Tucker tours and now the cultural dining experience, and looking at that tourism space now where we do the food and the tour at the same time, we're working on the logistics of that. But we all have 100% Aboriginal casual staff at the moment, so we hire our Aboriginal community from across Lutruwita/Tasmania, depending on where we are. We've got a team from the south, the north, and working around different age groups and people with little to no experience to help them create their own recipes, more work experience in the kitchen, building them a pathway and working as a community. Some of our staff may not be Palawa (Tasmanian Aboriginal), but we're still supporting our people who originate from the mainland that have been brought up in our community down here.
"Our future is looking bright, we recently won our first Tasmanian Young Achiever Award recently for Palawa Kipli. It was a good night to meet new people, to be able share my story with everyone and present the statement of country at the start of the awards ceremony and then to receive the final trophy for the Tourism and Hospitality Award was fantastic to show that Aboriginal people do deserve to participate in these achievements that we do for our community."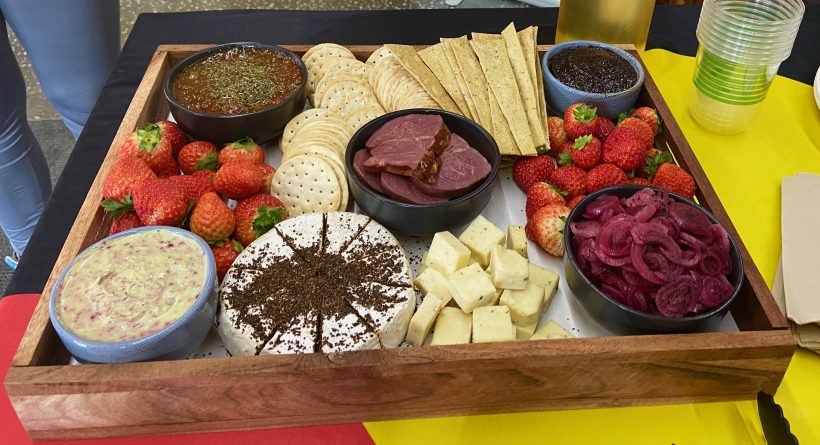 "In the near future of Palawa Kipli we are looking at creating our first native commercial edible garden happening here on the property. I'm starting these conversations with Angus Stewart, who's got all that experience to teach me how to grow native plants and what they need to survive and thrive on this type of property, because there was a lot of farming done here prior to getting the land back. You know, as I look across the property up at the top of the hill here, I just really want to get rid of the farm vibe of this place and turn it back into what it would have looked like prior to the land being destroyed by European animals. So I'm working to bring all of that back while juggling the businesses services that we provide, and have all the native plants from Lutruwita so that we can showcase more on our tours to add more content to it too. Using them also in our ingredients for catering and selling as products, so that the Tasmanian Aboriginal community and the staff are at the forefront of our bush food industry in Lutruwita.
"I really want to do a cookbook as well. This year, we're doing the Winter Feast again. And we're doing native angasi oysters with lemon and pepperberry vinaigrette and wallaby Kilpatrick. We're also doing a collaboration with Van Diemen's ice cream – making a River Mint choc chip ice cream and a Wattleseed and native honey ice cream."
CG: Wow. You never stop, do you Kitana? What's your big dream?
"I'd like to see multiple Tasmanian Aboriginal food restaurants across the country. And I'm imagining that it would be a three level building, so the first level would be the native food restaurant. And then the middle section would be the storytelling and the sharing of culture by palawa people. And then the top would be the rooftop native cocktail bar with all the native cocktails that provides the medical uses of the plants in the drinks, that are good for the immune system, liver health, etc. And it needs to be in every state across Australia with all Aboriginal staff.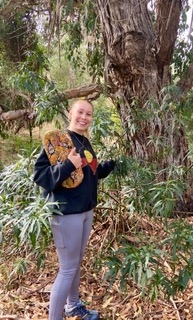 "It'd be great to start getting people trained up, focusing on supporting Aboriginal people in the industry because I don't want them to go through what I did which was starting with nothing and making it something – I didn't receive any training on how to do anything that I do today and there's so much pressure and responsibility to withhold a unique business and having your face tied to it and what's expected of me after successfully taking the business to the next level within two years without any guidance or experience. I don't mind learning from anyone that's interested in helping support myself through this journey of Palawa Kipli. They don't have to be Aboriginal to support us or mentor us to help development more projects to the business development however we want our palawa community to get their foot in the door first to receive the support we can offer them."
"For non aboriginal people to respectfully use our native ingredients, there needs to be three criteria's, they need follow under our black law."
"The first one is that they're learning from Aboriginal people and giving back to Aboriginal people with business opportunities to collaborate with them, paying the rent, or support them in other avenues. We need to learn from one another it's not just a one-sided thing.
"And then the second one is to purchase, share and participate with Aboriginal people and owned businesses in the bush foods industry. For example, Palawa Kipli in Lutruwita / Tasmania are planning on replanting native ingredients on the property again to sell to other people wanting to use them at home or in restaurants, we are creating that space of sustainability and creating more jobs for our people, rather than just treating the bush as a free food resource which will eventually result in over consumption of these plants and we will be left empty for our people or animals to eat and continue or cultural harvesting practices.
"And thirdly, to allow Aboriginal people only to represent our cultural food knowledge in this modern bush food industry. We should be the ones to be engaging and consulting with about any future opportunities or work in relation to any development on our lands, waters and cultural heritage sites, rather than us having to pay non-Aboriginal people to consult / work with us about using some of their land that is untouched to share / consume ou traditional bush tucker or example. We can't access bush tucker anymore when it's on "private lands" that aren't owned by Aboriginal people anymore, can we?
"Everyone loves to hear a good story behind what they're eating. But now, people are serving up food and have no history or knowledge about what is on their plate when it comes to Aboriginal food. But as aboriginal people, we can tell you there's over 75,000 years of cultural knowledge on that plate happening, this is what we you need to do: Unite as a people by understanding and accepting the past and to support what we're doing at Palawa Kipli. We need to pull together to do the right thing.
"That's really it – do the right thing, isn't it? Do the right thing, exactly. Yeah."
CG. One can only wish Kitana the very best in her dreams, and I am quite sure that they will come to fruition, and be a great addition to the food landscape in Australia.