It's Christmas, right? Time to shop, schmooze, get silly. I'm in Hobart at the moment, so seven wonderful things to do and buy for those who, well, who have most things… Gifts? Sorted! Here are some gifts that keep on giving. 
The big daddy of them all – MONA or Hobart's Museum of Old and New Art. Yes, you won't find a Tasmanian or person without a mushroom on their head who hasn't heard of it, but it's a big gig. For those sailors enjoying the Sydney to Hobart Yacht Race this year, MONA should be a must visit. The new exhibition, On the Meaning of Art is the best yet, and deserves a day at least. (An in depth review coming up!) But more than this, the Museum Shop has all sorts of wonderful books, jewellery, scarves, trinkets and whatnots that you will find something for that special person – guaranteed! It's not cheap, but the booty is worth it. (PS – they close Tuesdays)
Down Salamanca way, that bastion of brilliance in chocolate, Norman and Dann, serves up chocolate and sweet treats to die for. Always a welcome gift, they package everything beautifully, and have a great range of Japanese style bowls and ceramics, goodies, cruets, and bits and bobs for the foodie in all of us.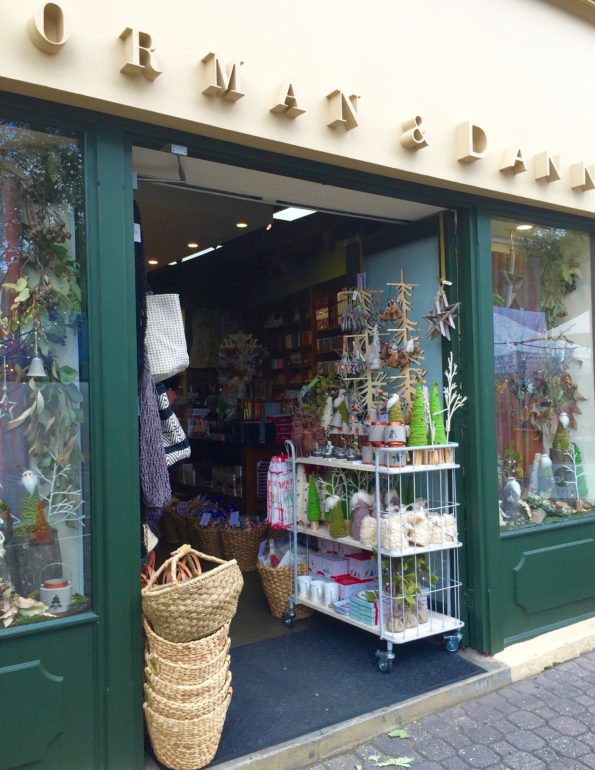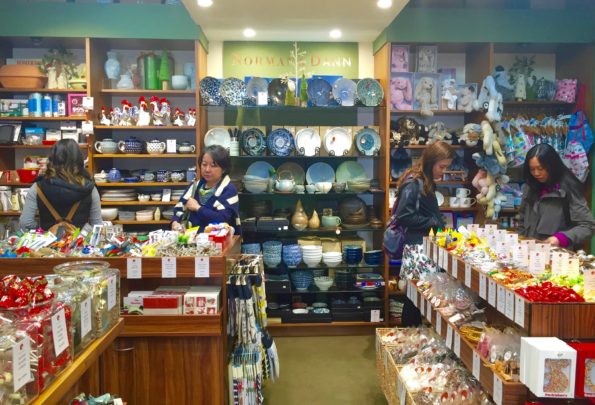 Round the corner from N and D, The Wursthaus is a gourmet's heaven. Loaded with everything related to food and wine and more, all carefully curated, you will find something for that gourmand friend who is hard to please. Don't go in if you're hungry though! You will walk out laden.
And just back down along the Salamanca strip, walk past the restaurants, and the galleries (which are all worth a visit – they have wonderful hand-crafted art and gifts that would make anyone happy). Turn right into the Salamanca Arts Centre building, and down an arcade on the right again you'll see The Faerie Shop. Walk into a wonderland that thrills small children and you'll find something to make that little face smile.
Head back up to town, and in Criterion Street, there's a small side street off Liverpool that has more than its fair share of quirky, great shops. My favourite at the moment is Merchant, and you'll find clothes, gifts, homewares, sweets, bits and bobs that will make you feel good on the planet. It's that kind of shop.
And last, head up a little further into Bathurst Street and you'll find Truckle and Co, a marvellous providore where the cheese room alone breaks me out in a sweat, and the comestibles that tempt seem to have no end.
And no, not a seventh shop, but if you are pooped from the spending, rest the feet on a stool at the newish Shoebox Café in Centro Arcade off Murray Street – tiny with excellent snacks and great coffee. 
So wishing all you dear readers and wonderful supporters of Just the Sizzle happy Christmas shopping. And I know this small list doesn't do Hobart justice, but I had to stop somewhere! Have you any faves that I've missed?? Please share.
Chrissie