For some reason, Latrobe sometimes staggers, and always surprises me every time I visit. Have a look at the photos and you'll see why. Fancy a fox in a dolly's dress praying to be bought, surrounded by ivory and strange relics from the past? 
Well, rest assured that this is just one tableau in a town that opens up, Chinese box like, and sparkles upon closer inspection.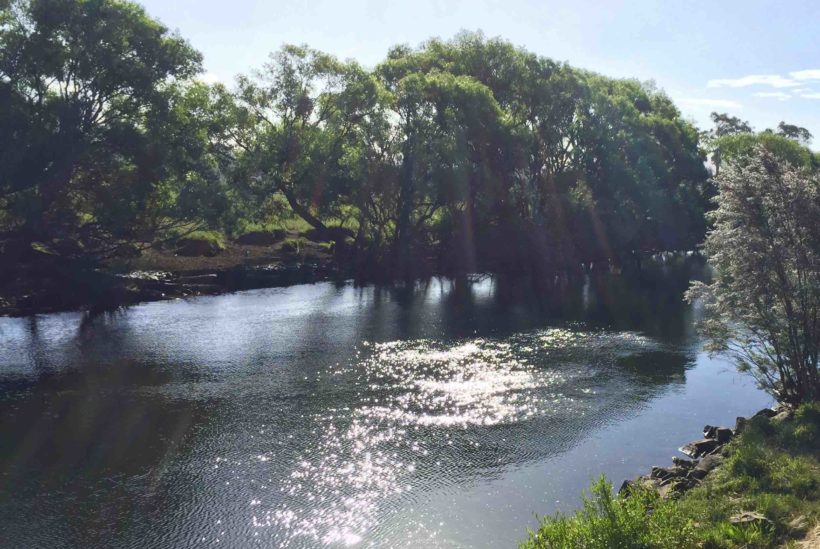 Latrobe. Why visit Latrobe? In the north west of Tasmania, on the Mersey River that pushes east and out at Devonport, this tiny town punches well above its weight with tourism. And for some reason Latrobe has attracted more than its fair share of artists, arty types, bohemians and enthusiastic entrepreneurs.
"… a gargantuan feast of gifts that will exhaust the most determined shopaholic." 
Head down to the end of town if the day is sunny, and while the Axeman's Hall of Fame is pretty famous, a tribute to the likes of David Foster and his monumental hacking skills, the park and soft river reach that slides along Bell's Parade is gorgeous. If you are very lucky, you might spy a platypus. I did once, it was crossing the bridge as I was, looking like it had a hot date. I should have followed, I might have got lucky.
The big attraction in town, and rightly so, is Reliquaire. An emporium like no other, it has a dedicated Game of Thrones room, toys, jewellery, books, games, etc., in fact, the place is a gargantuan feast of gifts that will exhaust the most determined shopaholic. 
Kim and Sylvia Christie, both ex-science teachers, restored and expanded an original 1870s hotel, and prospered in their flamboyance until the entire place burnt down in 2015. Now up in a brand new shed the size of the MCG, it is still an Aladdin's cave of delights, pushing its new chest out into Gilbert Street defiantly.
There's also a renovation section where you can buy hardware and antique furniture, and the room with the bright pink neon sign, behind the white rabbit and mad hatter that shines "We're all mad here", says it all.
If you can drag the family out of there before you just want to head home to rest the wallet, wander down the street and ogle some crazy mixed up displays in shop fronts. You can't go there stitched up or buttoned down. It is what it is, and some scenarios made me laugh out loud.
Café Clair has a determined belle époque air about it, with lush draperies, statues and the prettiest garden setting outside of France.
Across the road and up a bit, June and Brian Wilson run the Crowded Lounge, a massive old drapers' converted into a comfortable, shabby chic style of café.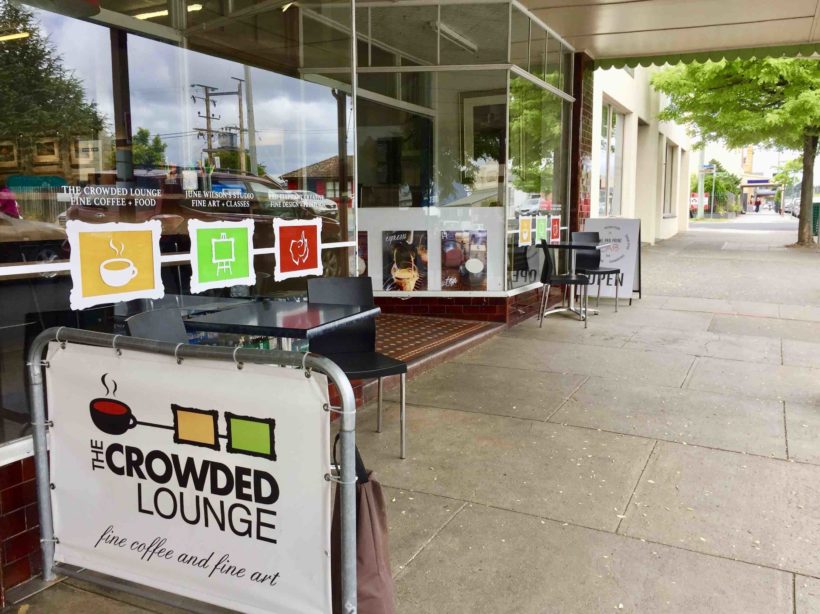 And here is something you should note down if you have the remotest inkling to put pen (or pastel) to paper: June runs art classes, and out the back we came upon a group of busy women executing stunning portraits, still lifes and fancies under her careful tuition.
The place had a happy, buzzy feel and the almond croissant, daily shipped up from Launceston, wasn't too shabby either.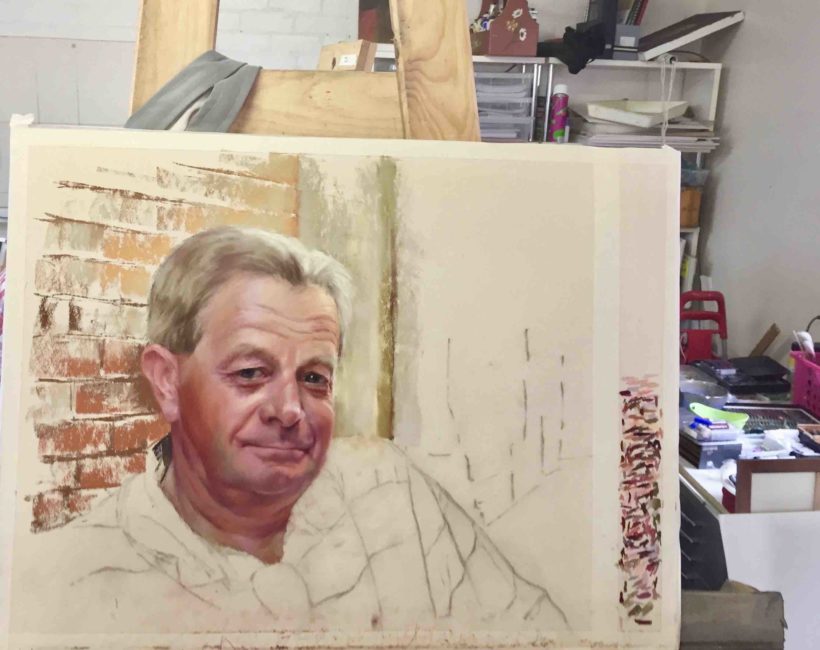 We took in dinner at Belly's where the oysters, freshly shucked, were plump and tasty, the seafood plate at $32 fed two of us, and then we headed to a show just to make sure that there was no end to the artistic deliveries this tiny town of Latrobe offered.
We lucked out the next day on the way home. Woolmers Estate, just 40 minutes south of Latrobe on the highway, boasts one of the most historically significant heritage properties in Australia.
The accommodation is divine, if you can book a room, and the day we were there, the Rotarians were hosting their annual rose garden day with music, food tents, garden stalls, and tours through the homestead.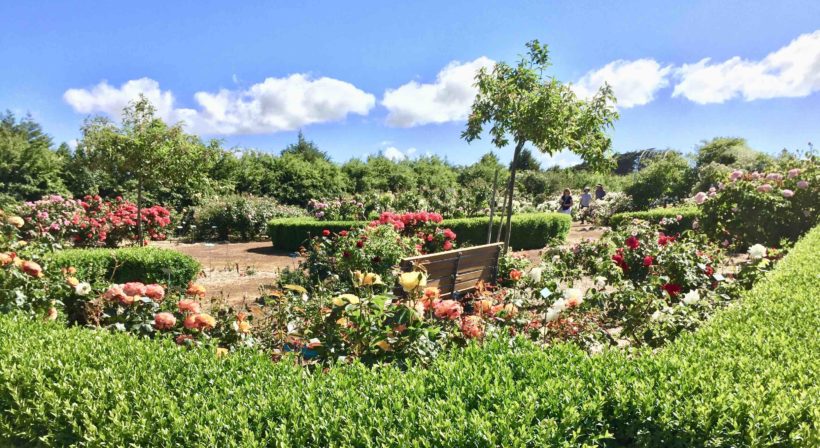 Lucky, lucky us!
If you haven't visited Latrobe yet, then make the effort if you are going anywhere near the north of Tasmania. It will reward, perhaps astound, and possibly astonish you. And if you don't leave there with a great big grin on your face, then I'm a monkey's uncle. 
Chrissie ☺ 
Belly's Bar and Grill, 160 Gilbert Street, Latrobe, TAS 7307 Ph: 03 6426 3086