In Malaysia cheap eats abound. And speaking of cheap eats, does the mere mention of Yum Cha, or Dim Sum get you salivating? Thoughts flash of dainty dumplings, lashings of soy and chilli sauces, rich pork buns as soft as marshmallow?
Penang is an island with a great tradition of hawker markets, filled with steam and rich, delicious odours of food stalls that beg, literally beg to be tried. It's cheap. Ridiculously cheap compared to our western sensibilities, so eating out is something everyone does, constantly.
But this is about one particular place, tucked away in the heart of Georgetown, near Comtar and the huge Times Square complex where my new friend Erica lives, and she ushers me down a side street to Leong Kee Tim Sum – Restaurant. As it says on the card.
My heart starts to do a gallop as we get close. It's busy, with tables spilling out onto the street, and we weave between bikes and bicycles, making our way towards a concrete bunker of a place with bright plastic furnishings and not another foreigner in sight.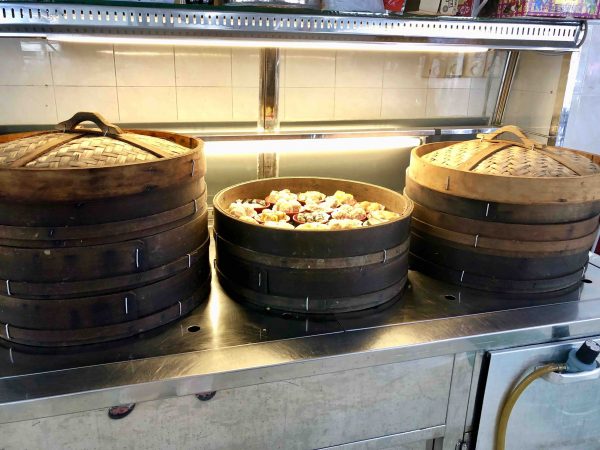 Eureka! Erica has done Australia proud. Basic table settings of sauce and plastic chopsticks dot the bright and clean table tops, and we head into the open kitchen – there's no interior walls, so everything is on display. We look and point, get our docket and tray laden with goodies and sit. Tea is poured. Good green tea.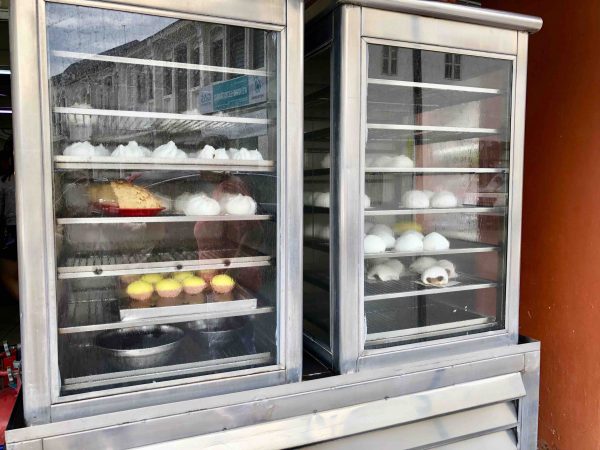 It's that simple. The choice is huge. There's big steamer baskets on one side sitting on top of a stainless steel bain marie, another steamer facing out to the street filled with pork buns and other delicacies, a shelving unit with a mix of custard tarts, chicken and sausage goodies, salad plates and goodness knows what else and another unit under a bench with an enormous orange cake and some more bao buns. This is going to take many visits and some serious reconnaissance to get on top of it all.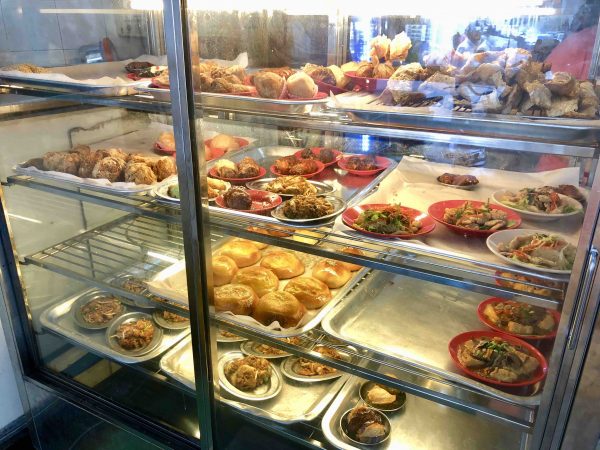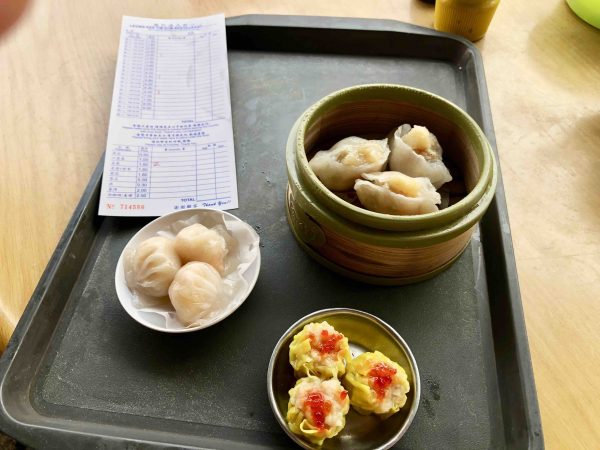 We try a selection of dumplings, prawn and pork – perfect, pork buns, and one that did me in, a yellow molten lava cake that was so sweet I couldn't finish it! I needed a cavity transplant after that little lot. The custard tart was much more my speed – slow.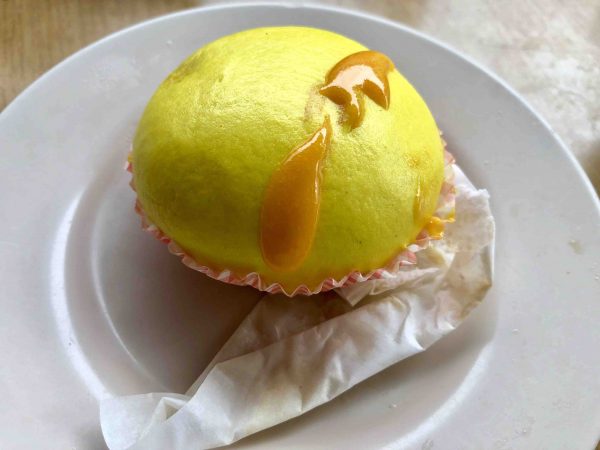 Washed down with a bottomless pot of excellent green tea, the entire bill came to just over 20 MYR (Malaysian Ringgit) or about $3.30 each. We left, almost skipping down what's known locally as Rope Walk, past a new development that's busy getting ready for business, as is most of Penang. It has a boom town feel, and with the new government voted in the day I touched down, the mood is buoyant. Prosperous, and on the up.
And the best thing? There's no sign of the prices rising either – the new Prime Minister, 93 and a most incredible man, has repealed the GST so prices will drop, and small business will cease to be tax collectors for the government. Win/win/win.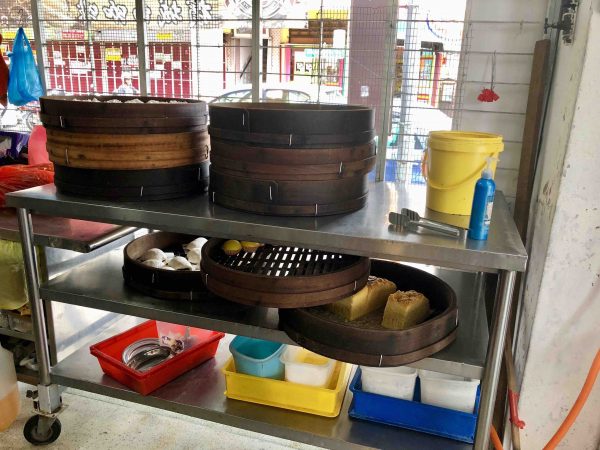 This incredible restaurant, run like a well-oiled machine, has to be the best value Dim Sum I've had anywhere, and I had Dim Sum in Beijing in 1985. This was better. But don't rush there, please, when you're next in Georgetown. We like being the only foreigners.
Leong Kee Tim Sum Restaurant / 61 Lebuh Kimberly, 10100, Penang / 016 441 5492 / Open Daily from 5.30 am until 1pm sharp / Pre-order available for Take Away.
Chrissie 🙂