From feeding royalty in Britain to camping out in northern Queensland,
Sarah Maric has had already a big chef's life. Now, it's the best of the best.
What's important to Sarah these days, is the giving back and lifting up. With a fantastic program through Technical Chef, she's helping open new doors for apprentices. Watch this space! 
I first interviewed Sarah on a visit to her at Copperfield College – her initial story is here https://justthesizzle.com/chef-talk-sarah-maric-chef-training/. Read and admire her dedication to an at times extremely challenging industry. Forever positive, she begins this time with, 
"What a rewarding job it is to support young people into the food industry, since we last connected, I've taken on a voluntary role as President of Technical Chef Australia, leading a team of wonderful supporters who are doing a lot of great projects across the board to uplift the hospitality industry."
"During the pandemic (I started my Technical Chef role in 2019), we did a lot of work in the mental health space with The Barrington Centre in Melbourne – we set up a hospitality sector within their platform where people could go and get an evaluation on their mental health.
"We've supported Burnt Chef, who are on Facebook, then started to have meetings one on one, we made lots of calls, checking in to make sure they're okay and supporting them personally. Anthony Hoy, our registrar has been very active in making sure no one gets missed, and that they know we're there to help and support. Finding out what they need from us.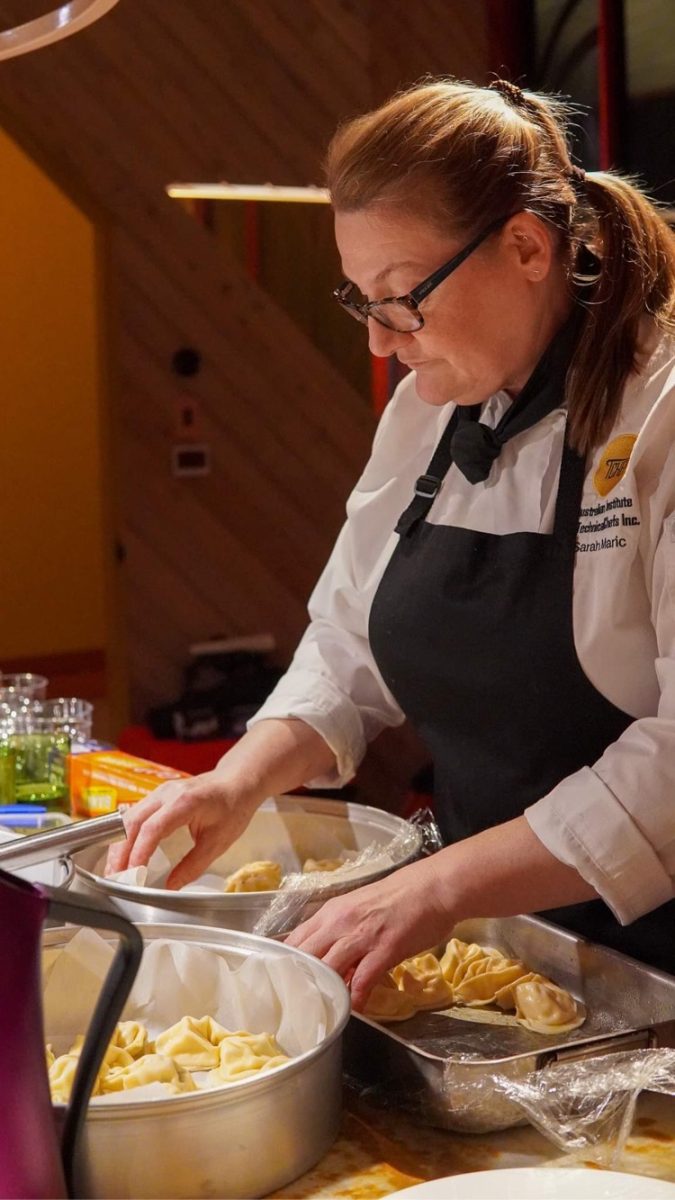 "We did a phone chain for a while with chefs in groups, to ensure they know we're there. All the organisations we've been working with are still having conversations about the need for support, better training, and staff shortages which have impacted the industry dramatically.
"So we set up an initiative called, 'Technical Chef – The Best of the Best', for junior trainees and this is where schools and Technical Colleges, and Culinary Organisations are involved and it's all on Zoom! We get nominations from the apprentices' trainers on how they're developing, their employability, their soft skills, (as in EQ) and how they're preparing to go into the workforce. And then we have Zoom meetings with the students and they go through a series of interviews on line with judges, to determine the best student in their category. We have Certificate II, III and IV, and we had the most amazing young people last year in 2021 while in lockdown.
"Humpty Doo Barramundi from Darwin was our major sponsor last year and Dilmah Tea, and University Meats were huge supporters. This year, Future Foods, a training organisation connected to a farm in Werribee South, and Smoked Eggs have come on board as sponsors. The major change this year is we've now got a $12,000 scholarship that's available to chefs and educators. It's about supporting research, development and growth deep diving into their menus, developing new ideas, travel overseas and work in Australia. It's the first of its kind here.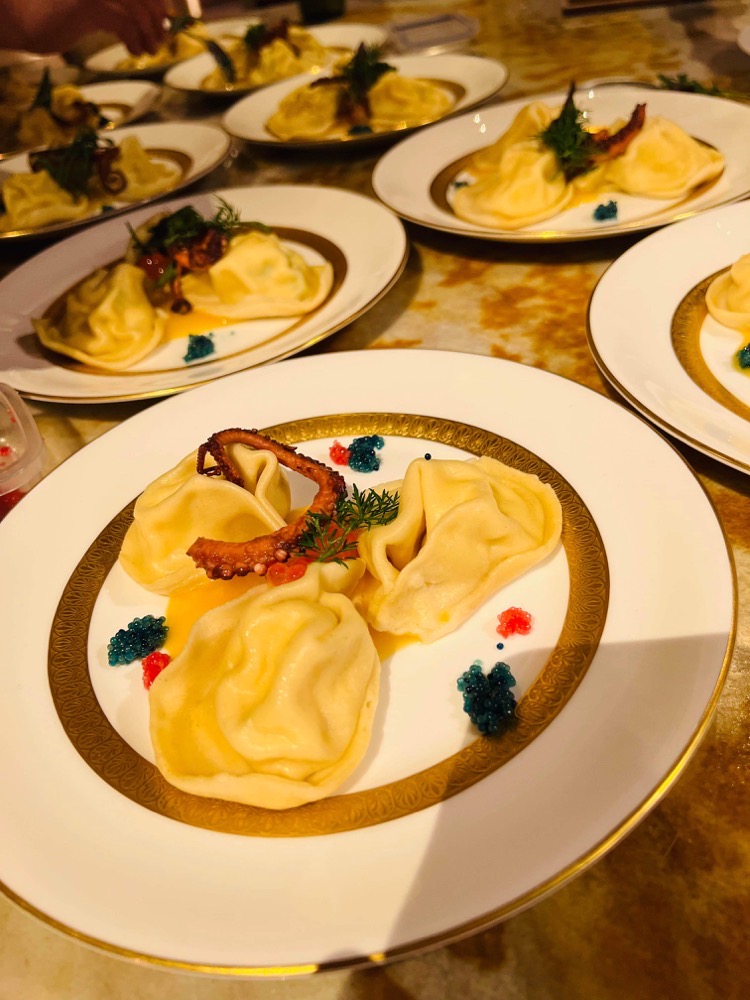 "The next initiative is working with Think Solutions in South Australia on creating food safety materials, developing that over the next year to embed in our website, with free access, and inclusion.
"I'd also like to see more women in these associations – I'm the only active woman in Les Toques Blanches and have been for 15 years, I'm the first lady president in Victoria, Karen Doyle is the president of the Australian Culinary Federation, and now we have Belinda Clarke who's the president of the Restaurant and Caterers' Association. I'm planning on meeting with them soon to touch base. 
"With all the groups, we're collaborating so much better since Covid and breaking down the barriers between organisations. We need to get the groups to mentor and nurture the young women entering the industry, because we're losing them in their early twenties, which is such a waste of talent.
"The vertical and linear pathway that's traditional in the industry is such an archaic rigid system that doesn't allow for everyone's strengths, talents and proclivities. We're hoping that projects like The Best of the Best make a change for the better – we want to see young people not just survive, but thrive. And this is a positive way to do just that."
And Sarah has to go and teach, sharing her wisdom and skills with another cohort lucky enough to have her not just as a teacher, but mentor. The old 'pirate mentality' that was a stain on the industry for so long is rapidly being expunged, and Sarah is a driving force behind that.
Are you interested in The Best of the Best? Have a read here, and share – it's not just another competition, but a way of moving forward, positively. Thank you Sarah, for your generosity and enthusiasm.
Chrissie 🙂