Don't you love an easy cake recipe? One that is almost foolproof? This Fresh Apple Cake is the bomb, and one that was really popular at Possums, my last Brisbane restaurant and we taught it in our cooking school. Memories… 
FRESH APPLE CAKE
Ingredients:
4 large green apples
3 eggs
1 cup caster sugar (or raw sugar which I'm using these days – has a great depth of flavor)
185 grams melted butter (or ¾ cup of plain yoghurt as a healthier option)
2 cups plain flour
2 teaspoons baking powder
3 tablespoons lemon juice
Cinnamon powder for dusting
Method: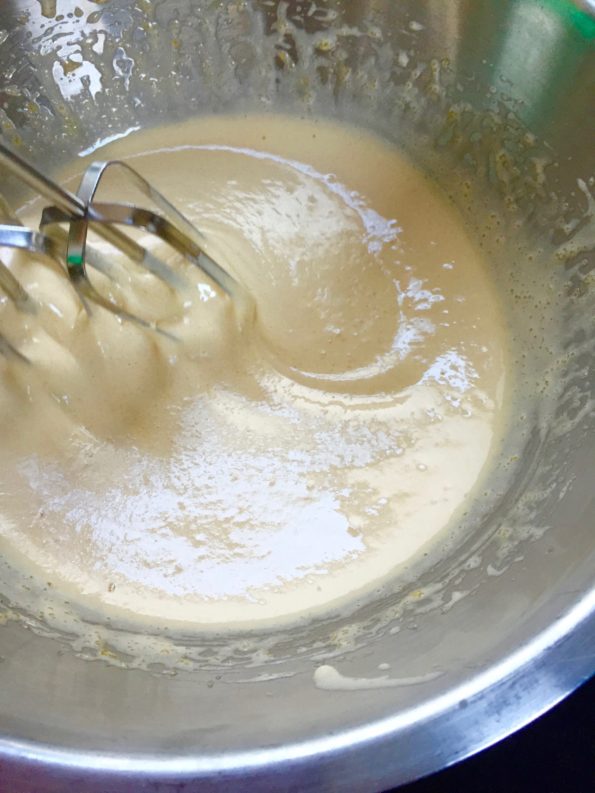 Grease a 23cm round cake tin with butter (or a loaf tin is fine as well) and line with grease-proof paper. (If you use a non-stick version, the paper is unnecessary and you can use coconut oil spray on the tin if you are really into healthy eating)
Peel and core the apples and slice enough rings just to line the base of the tin. Slice up the remaining apple.
Beat eggs and sugar together until thick. Whisk in the melted butter. Sift the flour and baking powder together and add to wet mix. Stir lightly until smooth.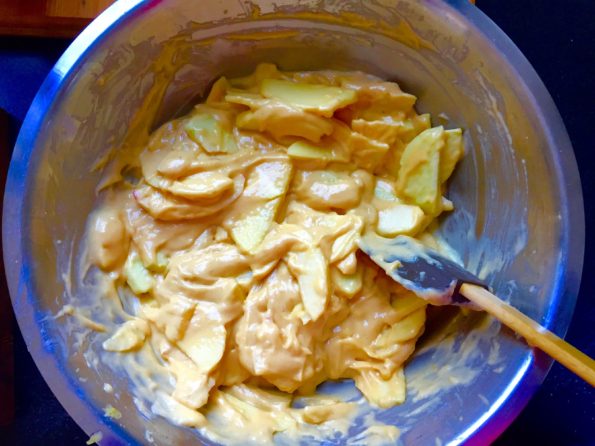 Stir in the lemon juice and apple to the batter mixture. Place the apple rings on the base of the tin and pour the batter over them.
Bake in a moderate hot oven 190°C (350°F) for an hour or until well risen, firm and golden brown. (I put it on the bottom tray of the oven as well, so the top doesn't burn before the middle is cooked).
Test with a skewer and if it comes out clean, allow the tin to stand out for 10 minutes, then run a knife around the edge, and turn out on to a tea towel draped over a rack to cool completely.
Sprinkle the cinnamon over the cake, or mix the cinnamon with a little icing sugar and dust the top of the cake.
Note: This cake improves in the fridge with age, and is fabulous if you reheat it, 20 seconds in the microwave or bake the pieces in the oven for a few minutes before serving. The flavours will pop!
Chrissie
Do you have a fave apple dessert you'd like to share? Be our guest!