Whether it was soaking off the lovely bright labels of his parents' empty bottles and pasting them in a book, or sitting up at 19 in his job at the Motor Registry with a "There's got to be more to life than this!" to which colleague Deb said, "Yes there has!" Tim Goddard found his compass point pretty early in life.
As owner of Cool Wine in Hobart which lies, sleeping dragon like at the entrance to an arcade off Criterion Street, Tim reckons he's a pretty lucky man. He gets to play with his favourite thing in the world every day – wine. Did he have any inkling when he quit his boring office job at the motor registry that his life would end up here? "Gosh no," Tim laughs, "I don't think any 19 year old can predict where they'll finish, but that bell that went off in my head set me on a course where doing what I do now, was pretty much inevitable." 
Tim's vivid memories begin with being a waiter as green as Kermit, spilling an entire tray of drinks on the general manager's table at Wrest Point as his attention was focused on Tina Turner's costume. She and Ike belted out their hits in the Cabaret Room and for Tim, Tina's writhing body won hands down over what he was really there for – to serve drinks.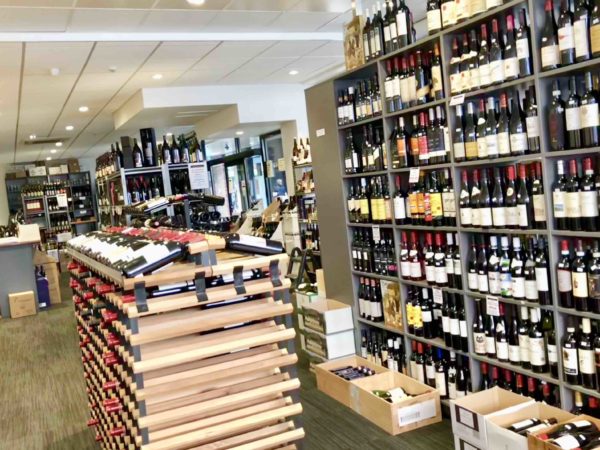 Tim had won a place at Drysdale House in the Hotel Management course – it was competitive, and only 1 in 2 found their way into that hospitality stream. Looking back Tim feels that in those days, Drysdale was a real training institute. It had fully working hotel rooms, a restaurant, a café, bar and operated 5 days a week where students learnt their craft on the job, in real time. 
It was hands on, the teachers were masters of their craft giving back to an industry they loved, and the public supported the operation as well – queuing to get in on Wednesday's function night. The kids spent a term working front of house, a term working back of house, and a term on hotel management where they learnt fast and furious. 
It was exciting times. For Tim – that bug bit, and bit hard. And the wine focus? An old German man came to teach students about wine, and with that funny synchronicity that life throws us all at times, the German man was involved with Tim's soccer club as well. Time stood still for Tim as he tasted his first German Riesling, and he knew then that wine was going to be his life's focus. 
He headed off to Greenmount Resort to be duty manager in 1983, where working hundred hour weeks was the norm and playing hard was not negotiable. Tim laughs as he remembers just one of many embarrassing moments that stamped his time there: "I'd been out all night after work watching bands at the Jet Club, crossed the road to the resort to start work at 5.30am, after feeding my face with a vegemite sandwich to spark me up a bit. Harry Secombe was in the hotel, and I delivered room service to him and dozens of other guests. It was flat out for 5 hours straight, so when I finally got a bathroom break and headed into the men's I noticed I had a huge vegemite ring around my mouth! Haaaa, and no one had said a word! I still chuckle when I think of that."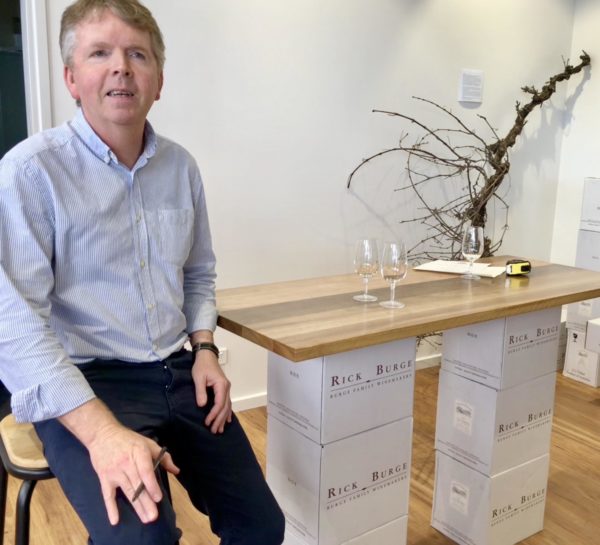 "Those were the days of big steaks, prawn cocktails, and Ben Ean Moselle everywhere, and we served huge stars like Glen Campbell and Harry Casey of KC and the Sunshine band who were incredible tippers and absolute gentlemen. I also worked in a liquor barn where we pretty much only sold XXXX and Spumante, which was mind numbing for me, so when I got a call from Graham Lynch (now CEO of the Heart Foundation) to come back to Tassie as retail manager of the Aberfeldy Hotel and Cellars (now the Hotel Soho), I jumped."
The Cellars were then one of the best bottle shops in Australia with a huge national membership (15,000) and Graham was running courses in French and Italian wines, teaching Tim how to taste and deconstruct the flavour profiles of wine in all its complexity. 
When Graham sold out, Tim stayed on as General Manager, and this kicked off one of many subsequent trips to France and Europe where his wine education really got started. 1986 – 1994 were for Tim, his halcyon days when he studied, becoming the only Master of Wine in Tassie, and got to know the big names in the game.
That qualification took Tim's wine world to another level, and being true to himself, and remaining humble was the key to Tim's being headhunted to West Australia by John Jens. But then? Another twist of fate saw Tim back in Hobart setting up the Moorilla winery business for David Walsh out of the ashes of the original vineyard.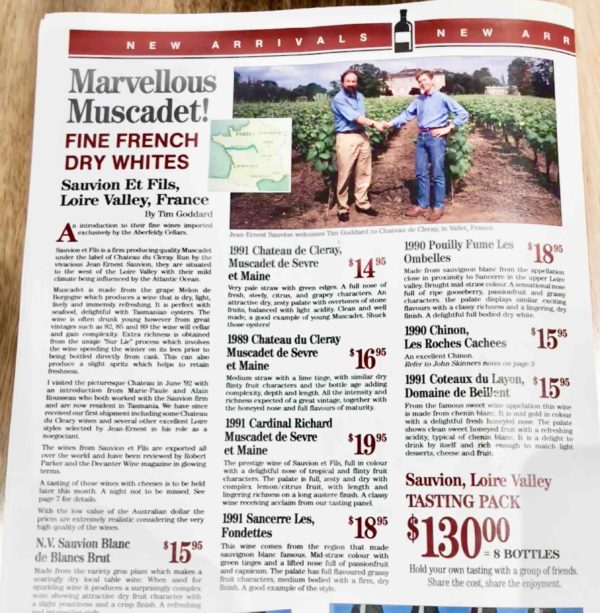 It was exciting, a big brief with wine tourism on the agenda, and the multi purpose site exploding under the massive injection of knowledge, talent and money. But by 2008, Tim's itch to have his own wine business had to be scratched, and Cool Wine was born. 
Tim's mission for his wine baby is, "I don't care where it comes from, if it's a really good wine, we'll find a home for it." Tim uses his Tasmanian connections to underpin the main stock base of his business, and finds it's incredibly exciting to watch what began as a cottage industry expand exponentially. 
The shop is a work in progress, expanding and accommodating Tim's vision into a tasting room, and the changing and evolving tastes of the public and his devoted customers. 
"Spirits are going ballistic now, as are craft beer and cider, but as with all fads, that's going to level out. And for us, getting ourselves to the mainland and international markets is a focus for the next few years, as well as developing the export market for great wine and produce." 
Tim overseas his kingdom with knowledge and care. He has wine tastings and sample nights, so enrol if you have the remotest interest in buying quality alcoholic beverages at reasonable prices. And of course improving your knowledge. Cool. 
Chrissie 🙂
Cool Wine / 24 Criterion Street, Hobart TAS 7000 / Ph: 03 6231 4000 / Closed Sundays / www.coolwine.com.au /