What's a chef's life like when he's running a monster? Busy! 
We caught up with André Kropp who's got the job of sailing the mighty Federal Group Wrest Point ship into fresh waters. And when a chef's life gets this busy, a big skill tool kit comes into play.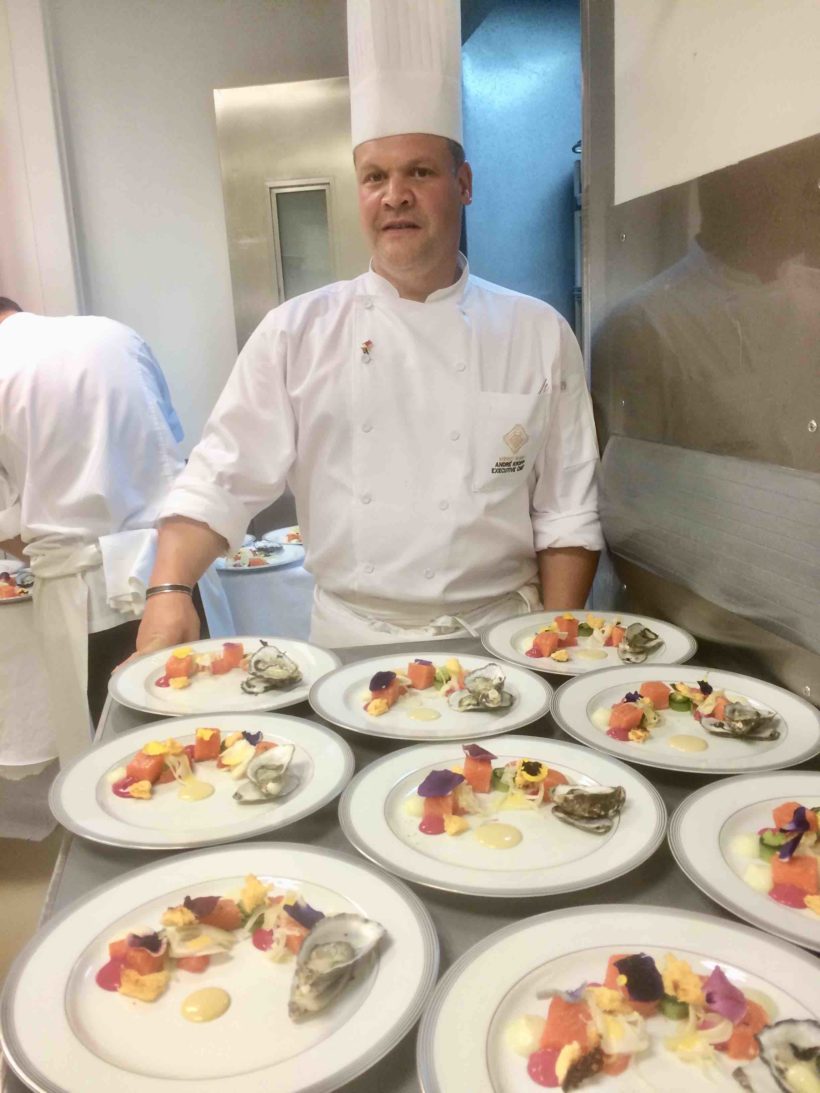 André describes his huge operation as his 'monster', with over 700 staff, a brigade of 70 in the kitchen and 30 stewarding, the wheels here take a lot of power to push them round. He's been hired to move this beast of an operation into new territory, and that's a challenge in itself. It's not agile like a small operation, and there's endless add-ons that have appeared over the years since Wrest Point's first inception.
In fact his banquet chef Luciano, does tens of thousands of steps a day. They've been measured!
What keeps Wrest Point keeping on? Being able to cater to larger audiences for events give Wrest Point a decided advantage, and they are making sure that the location is star as well. That river bank frontage is finally taking centre stage, with outdoor marquees and celebrations part of the mix. From my point of view, that focus is overdue. It always seemed strange to me that so much of the place turned inwards. Almost as if it had been designed back to front.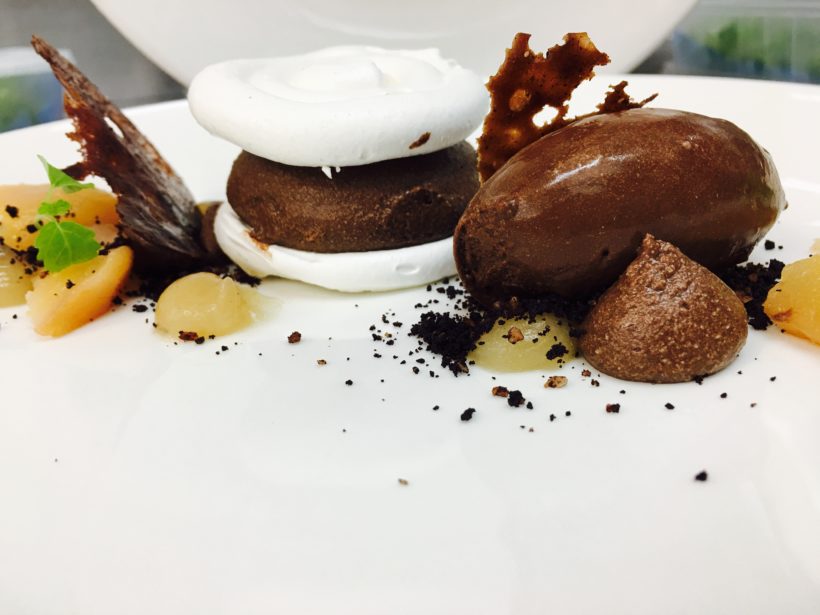 But I guess it was a different era. Events in Hobart are becoming a huge market, and it's common now for André and his team to cater for 500 – 700 with restaurant quality meals, and giant saté grills make for some rather modern tribal options. He freely acknowledges that they are different to MONA, and while there's some sharing of the market, there's a place for both in their own way.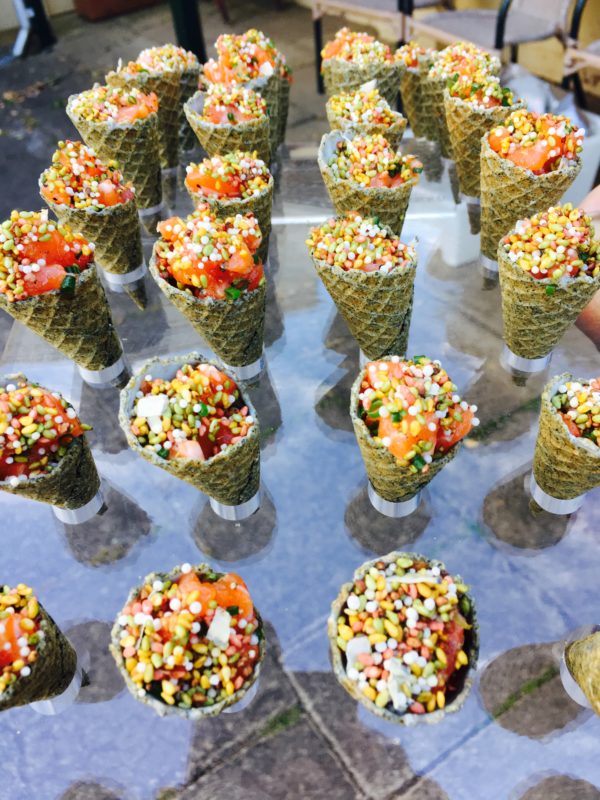 And then there's a different kind of challenge that all of us in hospitality now are acutely aware of: staffing. Currently, with 136 chefs' roles advertised, to fully service a behemoth like Federal must be an ongoing headache. The marketing department has to think outside the square to reach new, demanding segments and to make sure the brand is seen as a good option for young people to have a career path.
This executive chef sees that quality, first and foremost must be the guiding principle for all they do. He's worked all over the world, has seen the evolution of restaurant service from René Redzepi at Noma, with René's foraging ethic filter down to here in Hobart, where André fervently supports local small producers: 'We must look at our own hillside'.
And his kitchens cut the cloth to suit the suit, with the big suppliers being no less important in the mix.
How does that work? It's a balancing act, and while they make their own jus, they use Nestlé products in some kitchens and Unilever as well. And André gets excited about products that are clean and chemical free. He loves a new packaged product that is potato – nothing else – it's light and quick, and while they still use the fresh ingredient, something like this can be useful for banquets where price is critical.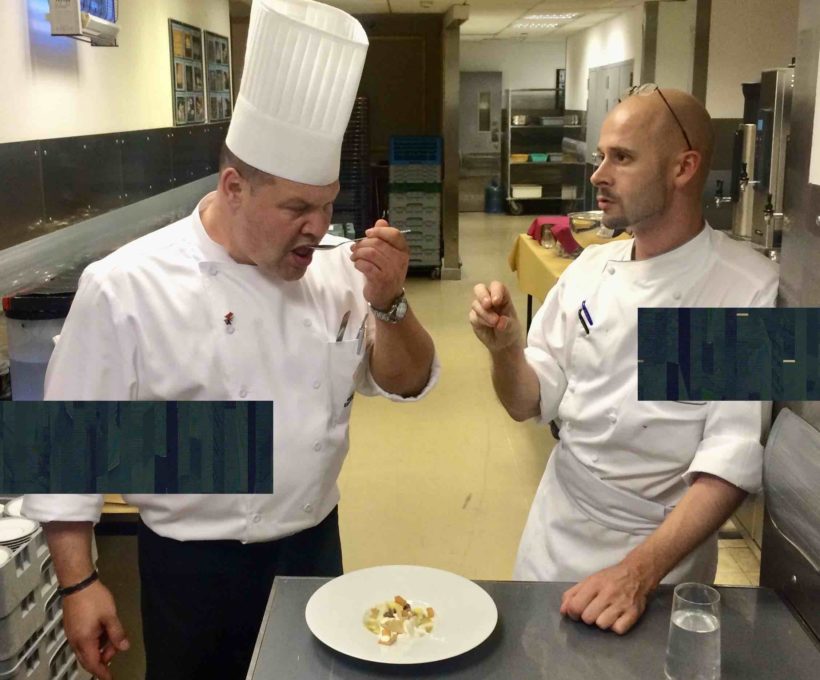 And what's André's actual story? Very interesting. From Cape Town in South Africa at 14 he started working in kitchens of a family friend, and that's where the love of this industry started. Since then  he has  worked globally in his ongoing 28year career. He credits a lot of his knowledge and passion to Garth Stroebel who mentored him early and got him into competitions. André admits he's competitive, and loves the rush of winning, and Garth recognised that in him. André moved on to working in high end game park hotels in Botswana, and being charged by elephants was all in a day's work.
Like many top chefs, André did stages at Michelin restaurants in Germany, including Obermeiselstein at Gasthof Hirsch where he skied during the day, and cooked at night. For him, that was a dream gig. He felt at home in Edinburgh, working at the Balmoral Hotel, where he learnt about whisky and Scottish traditional food, but a new position opened up with Garth, his old mentor, and he went back to South Africa working with two Australians – Jane Therese Mulry and Campbell Starr (both ex- Marco Pierre White head chefs) opening the then most anticipated restaurant in Cape Town at the time, The Cape Colony at The Mount Nelson Hotel.
But the problems in South Africa hit André hard when his brother was murdered in a robbery gone wrong. So when a job with George Calombaris ( pre fame days)  came up at Federation Square in Melbourne, André took the leap. He moved to Meadowbank (now Frogmore Creek), and then Federal saw him as a perfect fit to lift their Henry Jones Art Hotel property, and to re-invigorate their overall food and beverage offerings in Hobart.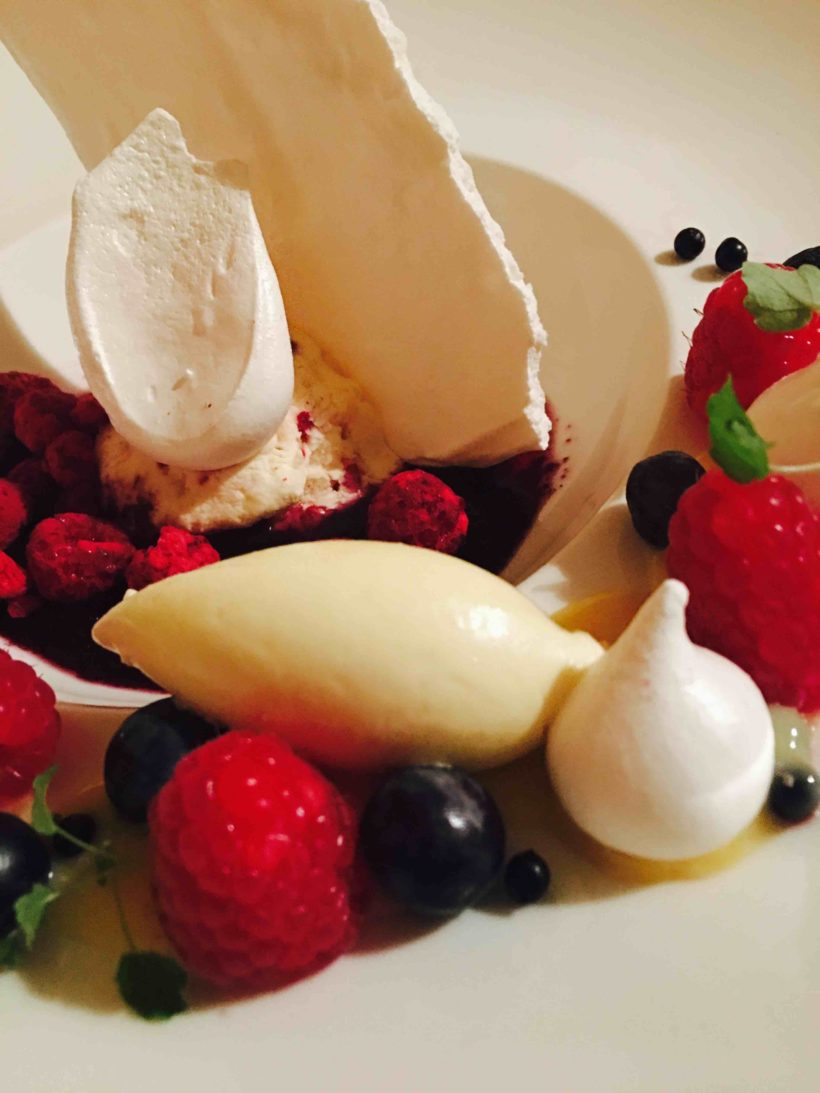 So now André has a mission, and he views the changing landscape of hospitality, particularly in the last twenty years, as simply something that must be addressed.
What Wrest Point is now, is different from where they're headed, and rightly so. Fashions have changed, it's a different ball game, and overseeing a refurbish in all corners as he moves this juggernaut with the market forces is his focus.
And then he's gone. André never stops, and his huge team demand his constant attention. But somehow he still finds time to support the Australian Culinary Federation chapter in Hobart, and to mentor his young fledglings as he was once. I'm looking forward to seeing how it all unfolds, and the new Chinese restaurant, Kwan Ho, is starting to hit its straps as part of the new offerings. "It's all about market supply and demand, and balance," he says as he leaves. So true. 
Chrissie 🙂